Beta Club
Jr. Beta Club Officers for the 2023-2024 School Year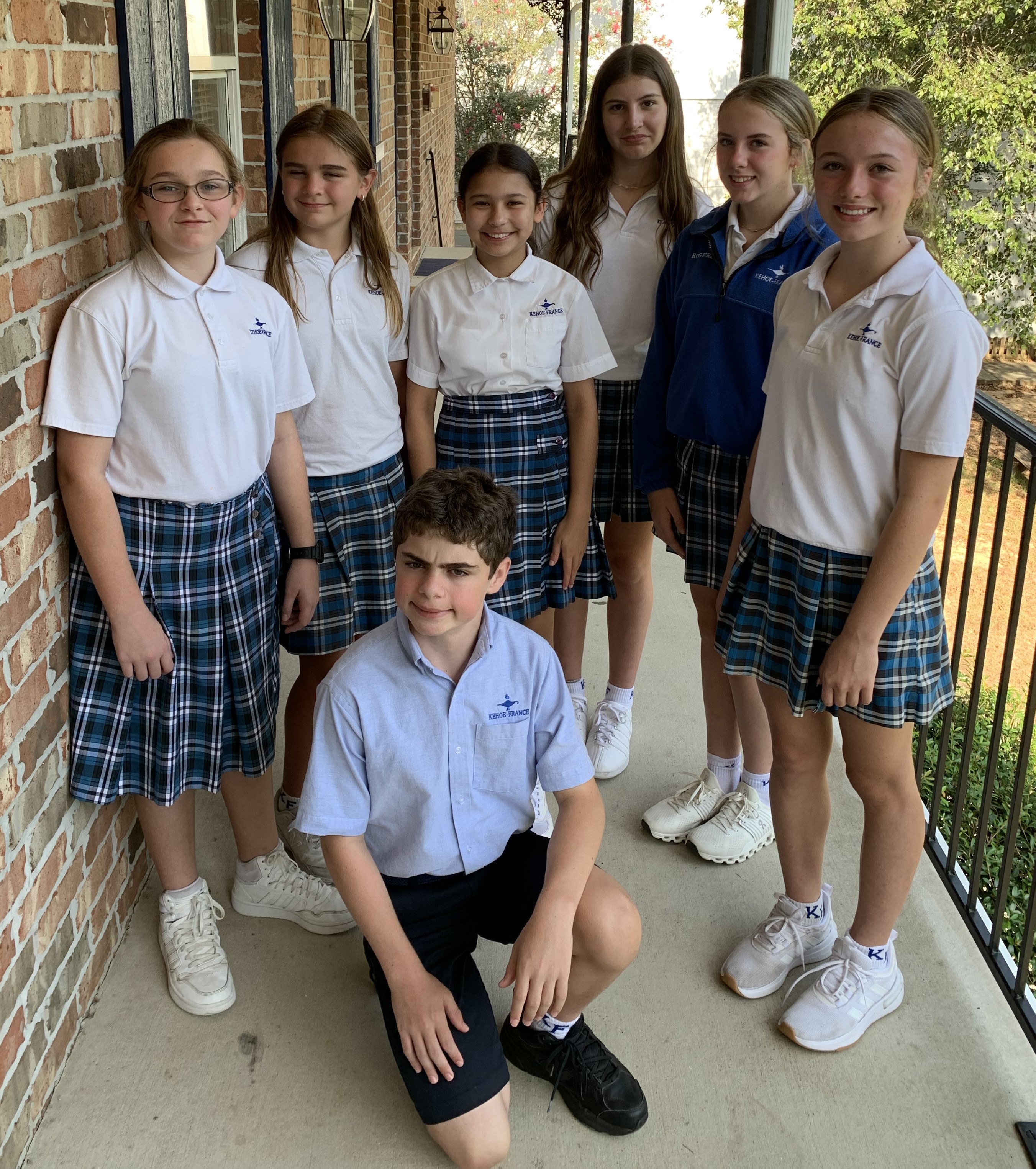 What is it? Achievement, Leadership, and Service Organization
What do we do? Activities involving school and community services
What are the requirements?
Positive attitude
Devoted to school and community
B" or better grade point average
The National Junior Beta Club is an educational organization for students in grades 5-9. Membership in Beta signifies that "the student has been approved by the administration of the school as a student of good character and mentality, creditable achievement, and commendable attitude – a student worthy of special recognition."

The Beta motto, "let us lead by serving others," has been the inspiration of thousands of young people – and adult leaders – for seventy years. It demands the best efforts of all who are associated with the organization and rewards them with the pride found only in achievement of worthwhile goals.

By-Laws of the Kehoe-France Northshore School Chapter
Members will be selected from grades 5-7.
The scholastic requirement for membership – overall "B" average.
One time membership fee is $24.00.
The officers to be elected for this club will come from the seventh grade.
(President, Vice-President, Secretary, Treasurer, Reporter, and Parliamentarian). Failure to maintain an overall "B" average each nine weeks results in resignation, to member only status.
The club will meet at least once a month. (30-45 minutes in lunchroom Tuesday, Wednesday, or Thursday)
A member may be placed on probation each nine weeks for the following reasons:
Excessive absences
G.P.A.
"D" or "F" on report card
Moral or disciplinary reasons by discretion of sponsors and principal
A student receives a detention
Membership will be terminated for that school year if:
A member is placed on probation two nine weeks in a row
A member is placed on probation for more than one infraction a nine weeks
A member receives two detentions
A member receives a suspension
Service Activities:
Adopting a family during the Winter Holidays
Donating to organizations (American Red Cross, Hurricane Relief, etc.)
Cards for local nursing homes (all Holidays)
Volunteering for various school activities
Playbill – Drama Club
Mary Bird Perkins – Pink Walk
CCFA – Crohn's Foundation