Mission and History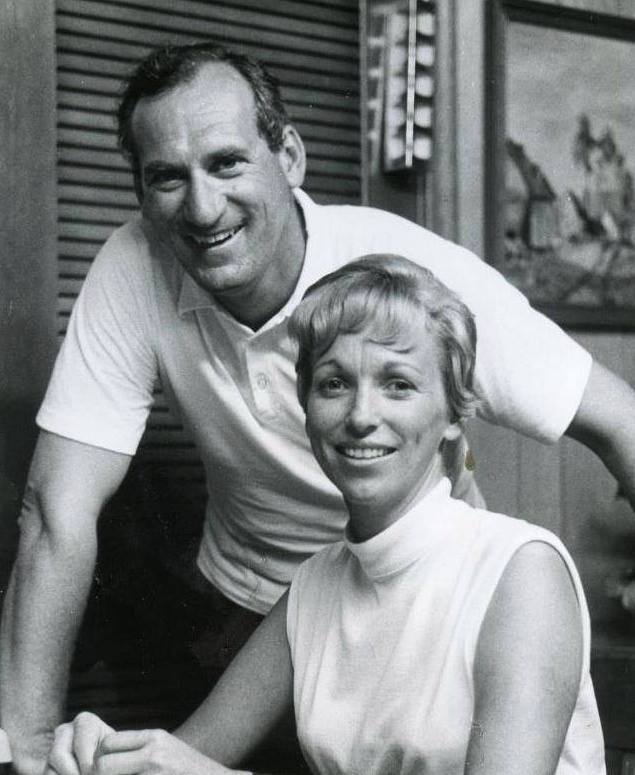 History of Kehoe-France

Kehoe-France was founded in 1949 as a Day Camp for boys and girls under the direction of Patricia Kehoe and Frank A. France. The partnership was sealed in 1952 when Patricia Kehoe became Mrs. Frank A. France. The camp operated in Audubon Park and at various rented facilities until February of 1958 when it moved to the present location at 720 Elise Avenue in Metairie.

What was the area like at that time? Elise Avenue was a one-lane dirt road with wide ditches on either side. West Metairie Avenue did not exist. Neither did Veterans Boulevard. Clearing and developing the land was a real effort. It was heavily wooded with much underbrush covering what was actually a swamp. Thousands of truckloads of mud had to be hauled in before any construction could begin. Only our pioneering spirit and the vision of what Kehoe-France would one day become kept the effort moving.

We seemed to have been unmindful of the situation on Wall Street, for in 1957-58 the country suffered the worst recession since the Great Depression of 1929. Financial backers were difficult, if not impossible to find. However, there were a few people who shared our vision, who not only gave moral support but loaned financial support as well. We do not wish to embarrass them by mentioning their names. It is sufficient that they know, and we will be forever grateful for the faith that they had in us and in our dreams.

That first year the main building, a two-story structure, with living quarters upstairs was completed. The pool was completed on Mother's Day, 1958. In June of that year, camp opened on schedule as it has every summer since 1949.

Each year improvements and buildings have been added to the physical plant. In September 1962, the school program began with an enrollment of 42 preschool students and two teachers. The school grew quickly. In the following year, there were five divisions of preschool, and the next year there were ten.

In September 1966, two 1st grades were added, and one grade was added each year thereafter until 1974, when the first 8th grade graduation was held.

On March 15, 1996, Kehoe-France's growth reached across Lake Pontchartrain to Covington with the purchase of River Forest Academy. Today, there are over 1000 students in both Kehoe-France School and Kehoe-France Northshore.

Since its beginning, Kehoe-France's growth and development have been strong and steady. Much of the credit must go to the dedicated teachers, loyal parents, and eager students who have passed through its doors. Kehoe-France was founded without the aid of debenture bonds, endowment, or fund-raising drives. It was at its beginning, as it is now, funded solely with student tuition and personal funds from the founders.

Kehoe-France's continued growth seems to justify all that we have put into it in thought, work, time, and funds.

Philosophy

The philosophy of Kehoe-France is to develop the whole child intellectually, spiritually, emotionally, physically, and socially.
We believe:
In the importance of spiritual values above material ones.
That all children should receive the care and education to develop their capabilities.
That a child should feel good about the earliest experiences in school so that enjoying learning will become a lifetime pattern.
That children should work sometimes alone and sometimes in groups to learn independence, tolerance, and cooperation.
That each child should be provided with a rich background of our western culture with emphasis on the dignity and importance of the individual.
That good citizens will always strive to contribute to the community.
That parents are an integral part of a child's learning and that a good working relationship with parents is important for maximum student growth.

In essence, it can be said that the prime aim of Kehoe-France is to assist each child to live a good, intellectual life, to be aware of his/her own worth and the worth of every individual.

Goals

It is our goal to help the children recognize their capabilities and to provide the opportunity and guidance to develop them. It is our aim to develop a child's curiosity, self-concept, self-discipline, and problem-solving ability. We strive to meet each child's developmental needs, realizing that they will not enter at the same level nor will they all reach the same level of achievement at the end. We attempt to imbue the child with compassion and respect for his/her fellow man and to practice courtesy and consideration in his/her relationships. We strive to promote and encourage each child to develop interests in cultural and worthy leisure time pursuits. A child who has been educated at Kehoe-France should have the faculty of critical analysis, the ability to meet new problems, independence of thought, self-direction, and self-discipline.

The desired learner outcomes for all students who exit Kehoe-France School at the end of their elementary years are as follows:

1. The student will demonstrate functional skills in communication (reading, writing, speaking and listening), mathematics, science, and computer technology.

2. The student will demonstrate an ongoing enthusiasm for learning drawing from positive educational experiences in school.

3. The student will demonstrate an appreciation for the visual and performing arts, foreign language, and physical fitness and wellness.

4. The student will demonstrate self-discipline and problem-solving skills to investigate the world about him/her.

5. The student will recognize and value his/her own uniqueness with opportunities to investigate and seek out areas of particular interest to him/her through participation in curricular and extra-curricular activities.

6. The student will effectively demonstrate responsibility and self-direction and utilize time cooperatively and efficiently on group and independent projects.

7. The student will demonstrate compassion and respect for his/her fellow man/woman and practice courtesy, consideration, and self-discipline in his/her relationships.

8. The student will demonstrate an appreciation of all cultures with an emphasis on the dignity and importance of every individual.

9. The student will demonstrate the ability to live a productive life, and through an awareness of his/her own self-worth, will strive to become a contributing member of the community.

Mission Statement

The mission of Kehoe-France is to give each student a strong academic foundation, promote social skills and physical well-being, and nurture cultural and ethical development in a caring and aesthetically pleasing environment.

Based on a history of traditional ethics, Kehoe-France looks to the future with a long-range, strategic plan to reinforce these values of honesty, compassion, personal integrity, and fairness. A commitment to teamwork, sharing, and cooperation needs to be promoted in intra-level and intra-discipline, with all teachers and administrators being flexible and open to change for improvement on a daily and long-term basis. Because Kehoe-France is a private school, there is the capacity for upgrading education by directly addressing the individual needs of students. Specific areas to be explored are reducing class size, continued state of the art equipment; individual needs assessments with appropriate action, opportunities for creative development, and emphasis on innovative teaching.