Brad Humphreys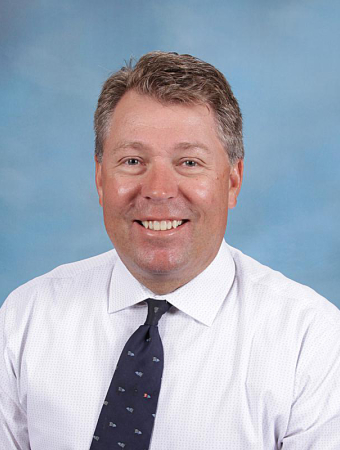 Brad Humphreys
Principal
Phone: 985-892-4415
Brad Humphreys became principal at Kehoe-France Northshore in 2012. He developed a love for education through his inspiring teachers, including his grandparents. Growing up, Mr. Humphreys has enjoyed working with kids of all ages. Since high school, Brad has worked as a camp counselor, tennis coach, teacher and administrator. Brad attended LSU initially as a student majoring in Chemical Engineering. However, his work during the summer months with campers at a sports camp in the Pocono Mountains led him to a career in education. In 1996, he received a Bachelor of Science degree in Mathematics and began his journey into becoming a teacher. After teaching tennis for 9 summers at Camp Weequahic in Pennsylvania, he continued his studies at the University of New Orleans earning a Master's Degree in Educational Leadership.
His career consists of several roles including teacher, athletic director, and administrator. He served the students of Archbishop Hannan High School and Pope John Paul II High School for 15 total years before coming to Kehoe-France Northshore. Outside of school, Brad enjoys spending time with his family, playing tennis, reading and listening to live music.
Brad and his wife, Jessica, moved to Mandeville in 2006 from New Orleans to begin a family. He has two beautiful daughters, Lila (age 9) and Emily (age 7). Both girls have attended Kehoe-France Northshore since 2012. The dedicated faculty and experienced France family have created great opportunities for families on the Northshore.