Frank France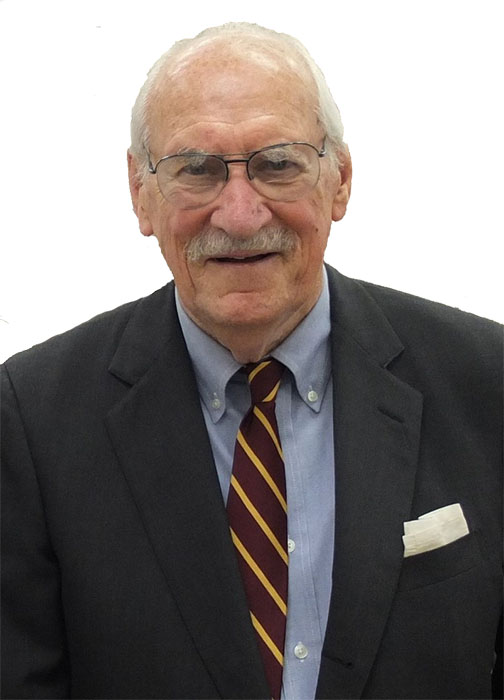 Frank France
Founder Headmaster
Mr. France attended Holy Cross High School and Loyola University, where he earned a Bachelor of Philosophy degree in 1949, with a major in sociology and a minor in education. In 1956 he received his Masters of Education, also from Loyola. Mr. France served as a physical education instructor and coach at Holy Name of Jesus School and as a coach, teacher and counselor at New Orleans Academy before devoting himself full-time to Kehoe-France.
Mr. France is a former Chairman of the Board of Directors of Holy Cross School and former Chairman of the Board for the New Orleans Association of Retarded Citizens. He is also a member of Rotary International, the Louisiana Principals Association, and the Holy Cross and Loyola Alumni Associations. He has been awarded the New Orleans Heart Association Award, the Holy Cross Alumni Service Award, and the Holy Cross Man of the Year Award and in 2010 the Integritas Vitae Award from Loyola University.
The father of four sons, Kevin (1953-2008), Kelly, Kyle, and Kie, he was married to the late Patricia Kehoe France, with whom he founded Kehoe-France Day Camp in 1949 and Kehoe-France School in 1962.